It is undeniable that thousands of WhatsApp users are researching how to turn off "Last Seen" on WhatsApp. And this is because WhatsApp is one of our favorite messaging apps available on the market today. For blending the ease of texting with the advances in today's instant messaging, WhatsApp seems to be the top app outside of iMessage for combining the comfort of texting with the ease of texting. It has several valuable functions, such as reading receipts, typing indicators, etc.
When it launched in 2009, WhatsApp was the first of its type. When it comes to voice and video chatting, Skype is the best option available. However, Skype was designed for PCs and just recently made its way to mobile phones and tablets. Despite the release of Viber, Kik, and other mobile messaging applications in the following years, WhatsApp remained the leader.
What is WhatsApp "Last Seen?" 
As the name implies, WhatsApp's "Last Seen" feature displays the user's most recent activity timestamp. Users of the Facebook-owned messaging app (now known as Meta) have the opportunity to customize the Last Seen setting to suit their preferences. It is possible to choose one of three specific configuration settings: everyone, my contacts, or no one. Previously, the app had set the setting to "Everyone" as the default.
What is the point of hiding Whatsapp last seen?
All of their efforts are focused on protecting the privacy and security of the users. The last seen and online presence on WhatsApp are two things that some users desire to make it more difficult for individuals they don't know and haven't communicated with to see. You may continue to share with the people and companies you already know and have messages for in the same way you always have.
The latest update by WhatsApp
As part of an effort to strengthen its privacy features, WhatsApp will begin automatically masking a user's last seen timestamp from users who have not added the user to their contact list. In practice, this means that if a stranger or an unknown number sends you a message on WhatsApp, they will not be able to see when you were last active on the service.
All new conversations will now have the option to have disappearing messages turned on by default for users. When you activate this option, any new one-on-one conversations that you or another person initiate will be scheduled to expire after the time period you choose. In establishing a group chat, WhatsApp has included a new option that allows users to determine whether or not to activate the function for any of their newly created groups. There are no changes or deletions to your current conversations due to the addition of these new features.
WhatsApp will also add additional time periods for disappearing messages in the near future. WhatsApp's auto-delete settings allow users to choose between 24 hours, seven days, and 90 days of communication. Using the WhatsApp mobile app, go to Privacy settings and then tap on "Default Message Timer" to enable any of the choices listed above.
How to turn off last seen on WhatsApp: step-by-step instructions
There is little difference between the procedures used by iPhone users and Android users.
How to turn off "last seen" on WhatsApp on iPhones
1. In the lower-left corner of WhatsApp, click on Settings.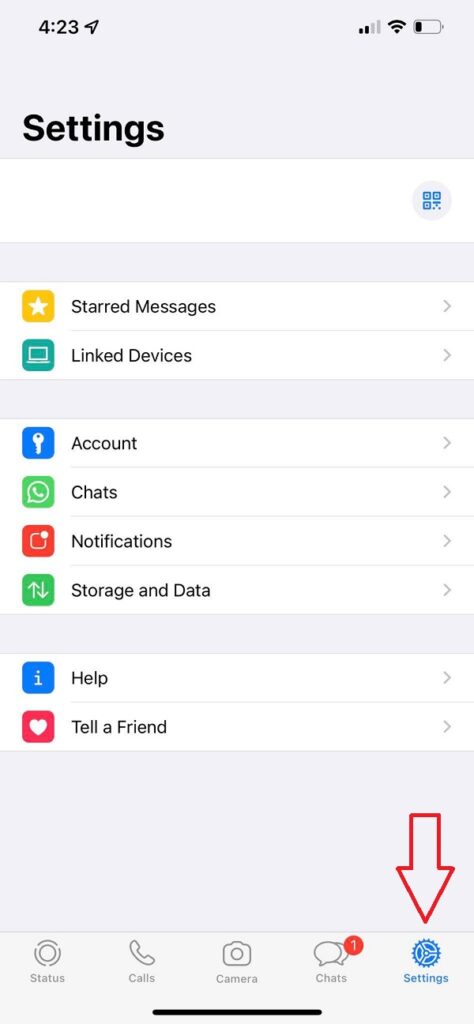 2. Click on "Account."
3. Select the "Privacy" option.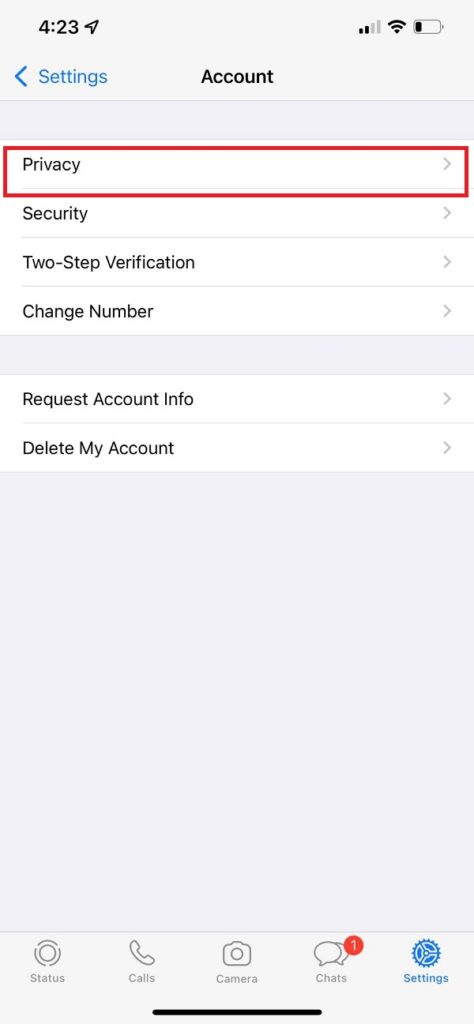 4. Tap on the Last Seen button.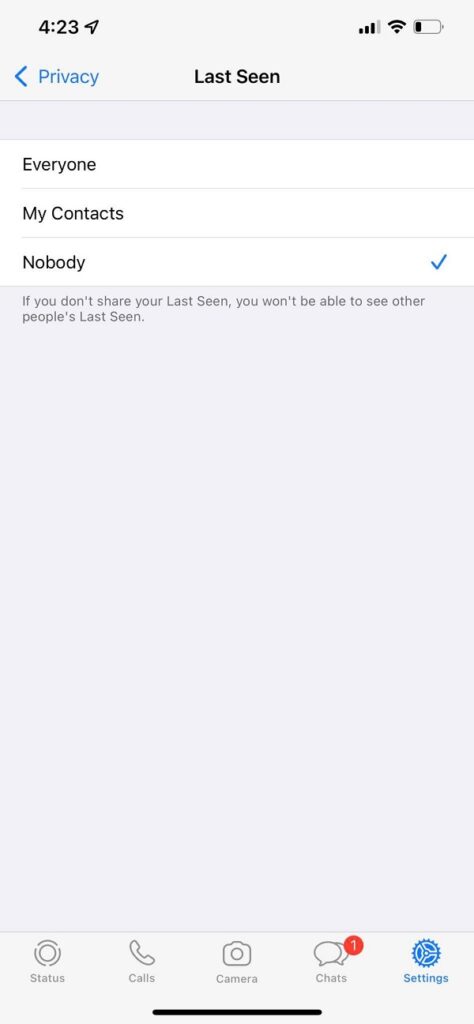 Finally, choose an option from the drop-down menu. You can share your "Last Seen" status with the whole world, just your contacts, or no one at all, depending on your preferences.
Only those you choose will be able to view your "Last Seen" status from now on. It would be best to keep in mind that these modifications are effective immediately.
How to turn off "last seen" on WhatApps on Android phones
1. In the top right-hand corner of the screen, click on the three vertical dots to bring up the menu.
2. Navigate to the "Account" section by selecting "Settings" and then "Account Settings."
3. Select "Privacy" from the option list.
4. If you wish to hide your online status altogether, choose "Last seen" and pick "Nobody." Select "My Contacts" if you want your contacts to know your online status.
How to hide WhatsApp last seen on the web version
Most likely, you're using the WhatsApp Web version of the app if you're on a PC. In contrast to the smartphone, this version does not allow for fine-tuning the online status via the settings page. For this, you'll need to use browser extensions. You may use two different plugins if you use Chrome as your browser. Simply follow the instructions outlined below.
Enter the "WAIncognito" extension into Google Chrome's Web Store and click "Add to Chrome."
Installing the extension will allow you to use WhatsApp without being seen online.
To make changes to the extension's settings, tap on it. If you want to keep your online status hidden, you may select the box next to the "Don't send Last Seen updates" option.
Installing a plugin known as WA Web Plus is another option you have available. Simply install the plugin on your Chrome browser, log in to WhatsApp Web as usual, and complete the instructions outlined below:
When the WhatsApp Web is open, choose the WA Web Plus plugin.
Tick the "Hide online" checkbox to keep your contacts in the dark about your online activities.
If the modifications do not take effect immediately, please refresh the WhatsApp Web application.
Wrapping Up
According to WhatsApp's default settings, when you last used the app, it will be shown in the chat window. At 8:45 PM, for example, the app was last used. Because of this, anybody who contacts you may see the date and time when you last opened the app. That is, unless you are currently online, in which case your status will read "online."
There's no way to conceal your online activity if you're online or typing, even if you turn off the last seen option. However, you have the opportunity to temporarily or permanently disable the display of your last seen time to your contacts if you so want.