It's 2023, and Apple Watch Series 8 was recently out. So, if you are a social media enthusiast who has made tweeting a part of your life and Snapchatting and kitten pics the daily dose of your energy, what's in for you from the new Apple Watch series? Are there any social media apps to use with Apple Watch?
Is the long wait is over to finally use Snapchat on Apple Watch? Eager to know all of these? Keep reading the article to know how you can get Snapchat on Apple Watch and what Snapchat capabilities are available in Snapchat on Apple Watch.
How to get Snapchat on Apple Watch?
Step 1: Connect your Apple Watch to the Internet.
Step 2: Tap the Siri button on the Siri watch face and launch Siri on your Apple Watch. Press and hold the Digital Crown until you see the listening indicator.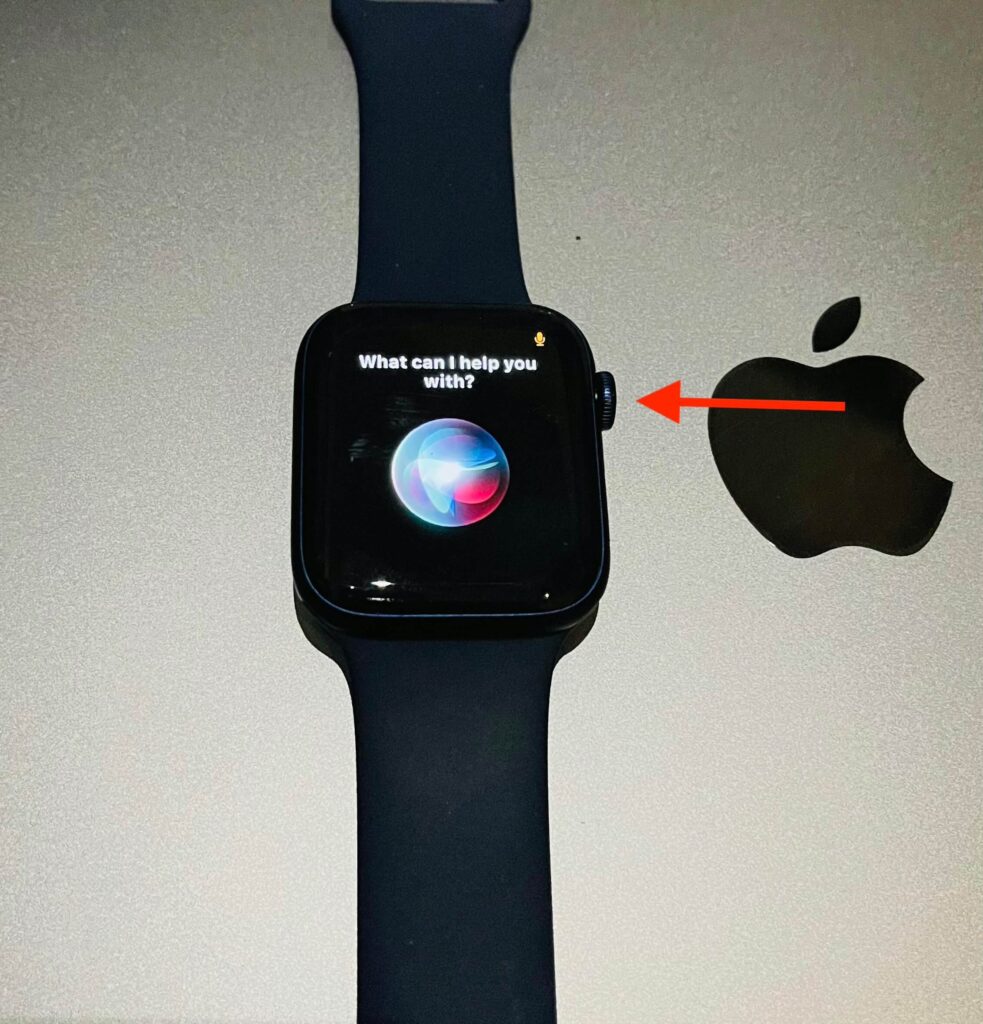 Step 3: Speak "Google Search" to Siri. Siri will respond as "What do you want to search for?".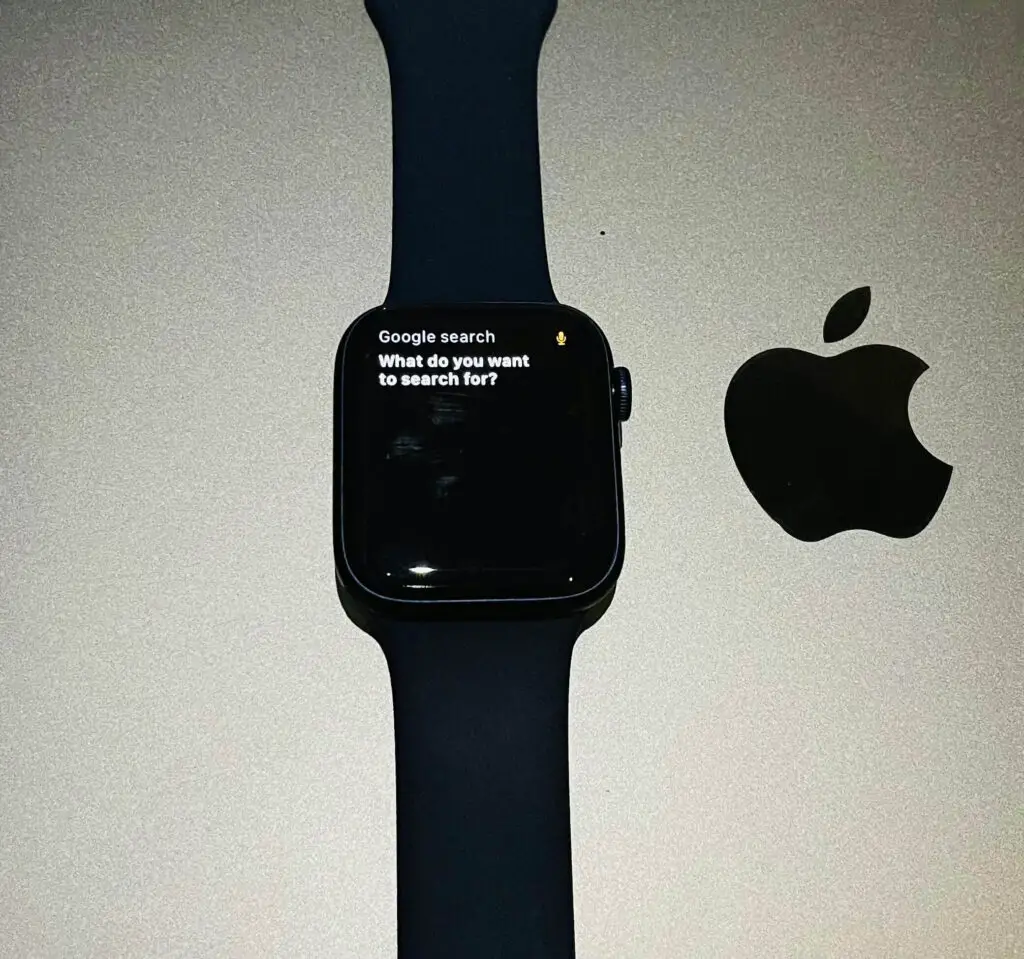 NOTE: Siri on both Watch OS 6 and Watch OS 7 has the capability to produce few search results on the internet for general questions.
Step 4: In response to Siri, speak "Snapchat Online" or "Snapchat Login"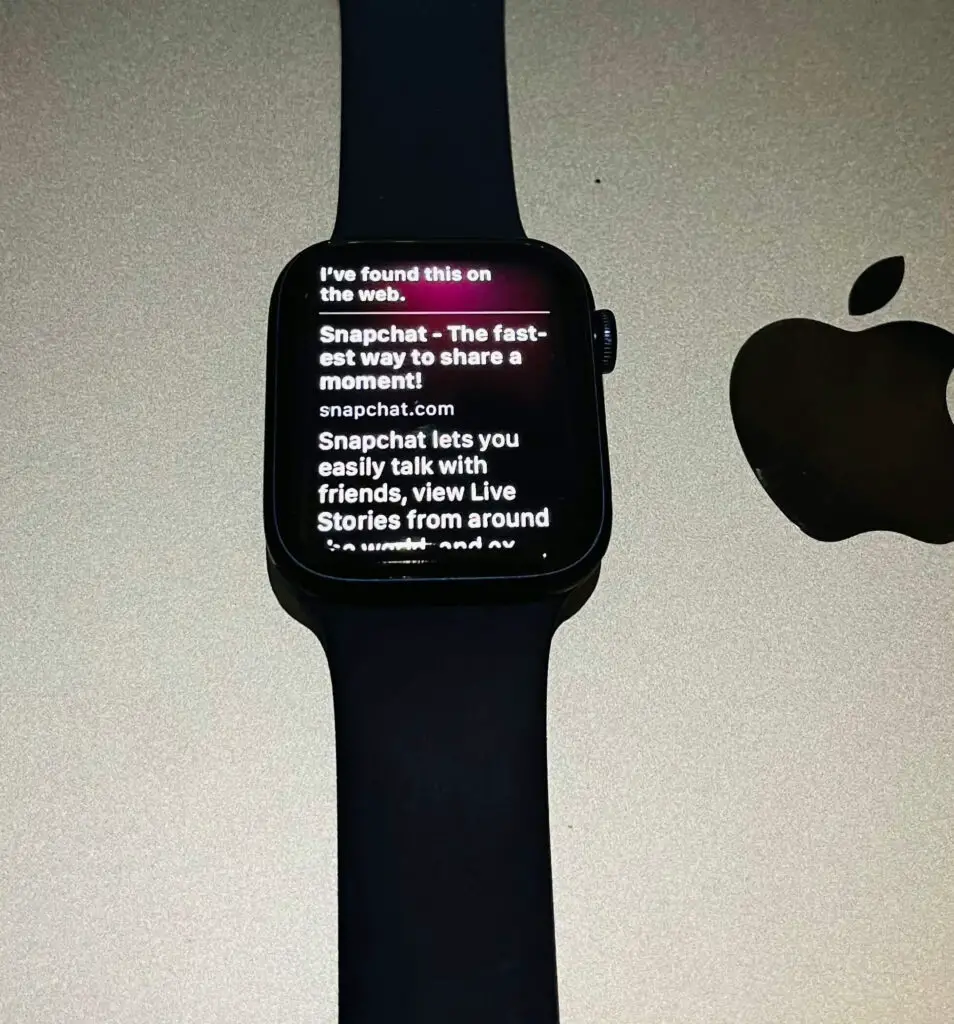 Option 1
Step 5: Scroll through the search results and tap on Open Page.
When you select this option, you will navigate to the Snapchat Login page. You can enter your username and password to login into your Snapchat account. However, typing on an Apple Watch is a hectic task. So, unless you desperately need login access to your Snapchat account, you can try Option 2.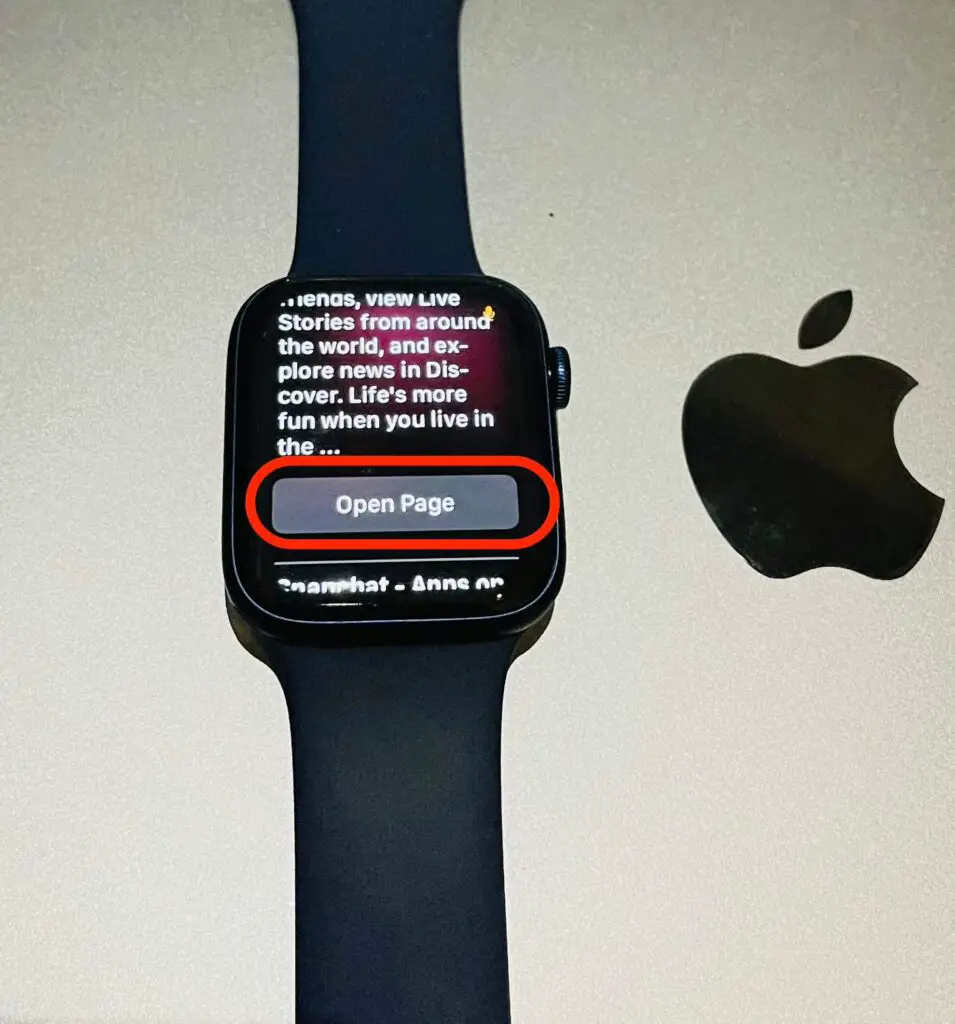 Option 2
Step 6: Tap and select Snapchat from the search results. Then, tap on the three vertical dots icon on the top-right corner of the watch screen. Next, click on Stories.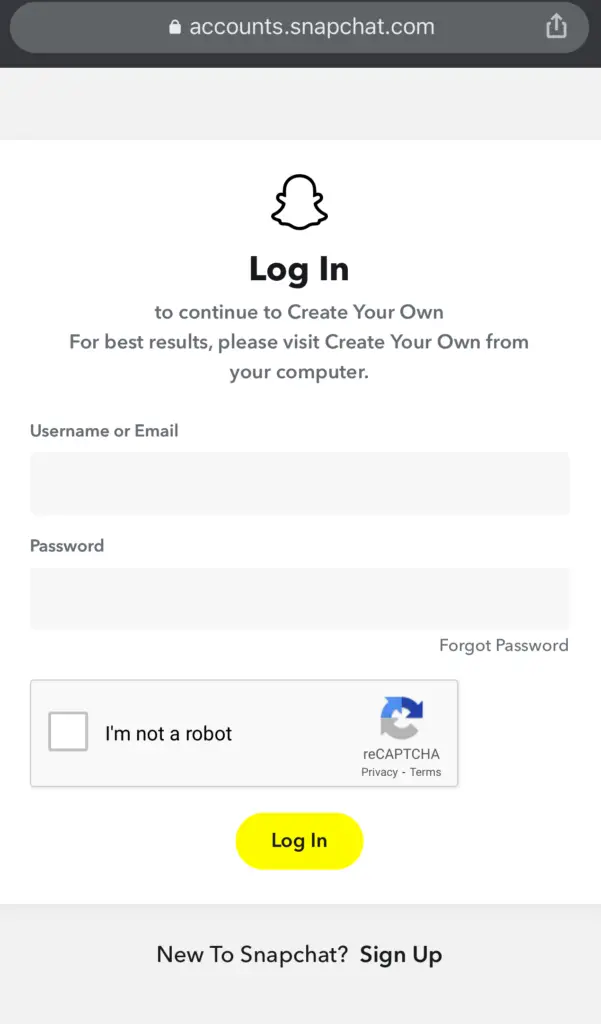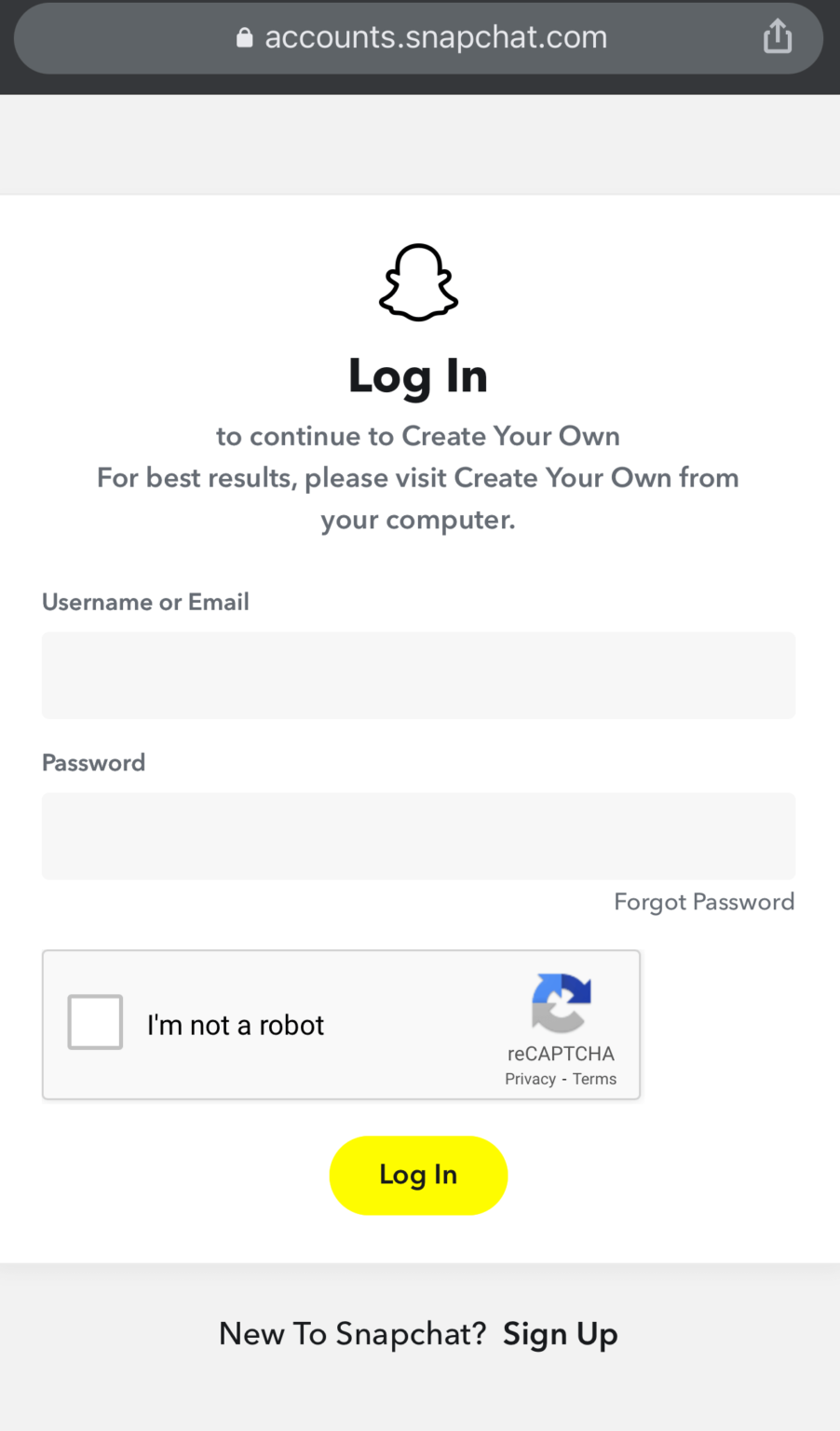 So, you can view some people's Snapchat stories. Mostly, the stories of celebrities. You can even use the Map function on Snapchat when you are in this mode. Additionally, you can use the Search icon to search stories of people by name.
NOTE: This method is tested on Apple Watch Series 7. Therefore, this might not work for Apple Watch Series 2 or Apple Watch Series 3. But, Apple Watch Series 5 and 6 may work, if they support the same WebKit and the Internet browser on Apple Watch Series 4.
Also Read: How to Get Snapchat Dark Mode on iOS & Android Devices
However, as we see, Apple Watch is not the best device to use Snapchat because of its small screen, and as it does not have a camera to take photos and videos. So, it is best to stick with your trusty mobile phone, tab, or iPad to have the best fun with Snapchat with its full capabilities.
But definitely, you can give it a try with the above methods and share your life on the go with your friends on Snapchat.
How to take Snapchat photos using your Apple Watch?
Even though you cannot use Snapchat on Apple Watch to post stories, you can use Apple Watch as a remote control for taking photos on Snapchat. If you are interested, you can follow the below steps.
Step 1: Launch Snapchat on your phone.
Step 2: Then, as Snapchat is on camera mode, position the shot as you want on your phone.
Step 3: Set the Apple Watch to the default watch face screen.
Step 4: Open up the Music glance by swiping upwards.
Step 5: Next, rotate the Digital Crown button on your Apple Watch to capture the shot.
Is Snapchat finally available to use on Apple Watch?
Unfortunately, still not. Snapchat nor any other social media app such as Facebook, Instagram, Tik Tok, WhatsApp, and Twitter have officially released compatible Watch OS applications to use on Apple Watch.
But different application developers have alternatively released Watch OS applications for WhatsApp, Twitter, and Instagram. But no free or paid application for Snapchat on Apple Watch.
The obvious reason for this is that Apple Watches do not come with a built-in camera. On the contrary, Snapchat requires access to a camera on the installed device for instant person-to-person photo sharing.
Reasons as such, now, you might question why at least a Lite version with limited capabilities for Snapchat cannot be launched on Apple Watch. Then you can get Snapchat notifications and read Snapchat messages from your friends.
As of my knowledge cutoff in September 2023, there was no official Snapchat app available for Apple Watch. Snapchat primarily focuses on smartphones and tablets. However, app availability and compatibility can change over time, so it's worth checking the App Store on your Apple Watch for any updates.
If there is no official Snapchat app for Apple Watch, you won't be able to directly install it. However, you can still receive notifications for Snapchat on your Apple Watch if you have the Snapchat app installed on your iPhone and have enabled notifications for it. Snapchat notifications can be mirrored to your Apple Watch, allowing you to receive alerts and view brief previews of messages.
To enable Snapchat notifications on your Apple Watch, follow these steps:
1. Ensure you have the Snapchat app installed on your iPhone and you're logged in.
2. On your iPhone, open the "Apple Watch" app.
3. Scroll down and tap on "Notifications."
4. Look for Snapchat in the list of apps and tap on it.
5. Enable the option to "Mirror iPhone alerts" or customize the notification settings according to your preference.
By following these steps, you should receive Snapchat notifications on your Apple Watch, allowing you to see previews of incoming messages and alerts. However, remember that the functionality may be limited compared to using the Snapchat app on your iPhone.