Instant messaging is becoming popular day by day. There are a ton of instant messaging services right now in the market. Among these apps, WhatsApp is the most popular app right now used by over one billion downloads. Today in this article we hope to discuss how to get Snapchat, WeChat, and Telegram stickers on WhatsApp.
WhatsApp Stickers and Sticker maker apps
WhatsApp stickers were introduced many years after the initial release of WhatsApp. In other instant messaging apps, users can only use the available stickers in the app itself. Many apps even have a sticker market to download stickers. But Whatsapp has given the capability for the user to create their stickers and add them to WhatsApp. By using this capability we can add almost any sticker which is available in other apps.
Some apps are dedicated just to create these WhatsApp stickers. You can download these apps from the play store (apps store for iPhones). Just search for "WhatsApp sticker maker" and you will be presented with a dozen apps which you can create Whatsapp stickers. From these apps, you can create stickers using images and Gifs and export them to Whatsapp. You also can get stickers packs directly from other apps and export them to Whatsapp. So, before you begin, download the Sticker maker app to the phone, which will make things very easy for you.
Also Read: How to Change Font Style on WhatsApp
How to get Telegram stickers on WhatsApp
To download stickers from the telegram app, we will copy the sticker link and download it using a Sticker download bot. First, follow the steps below to copy the sticker pack link.
1. Open the Telegram app.
2. Click on the 3-Bar Icon icon on the top left.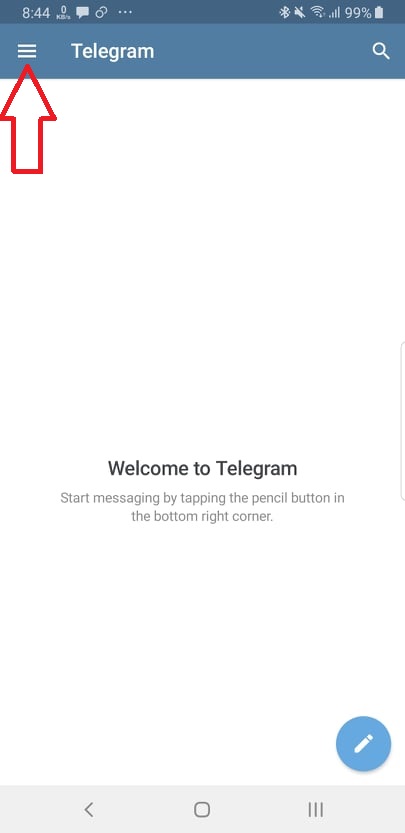 3. Go to Settings.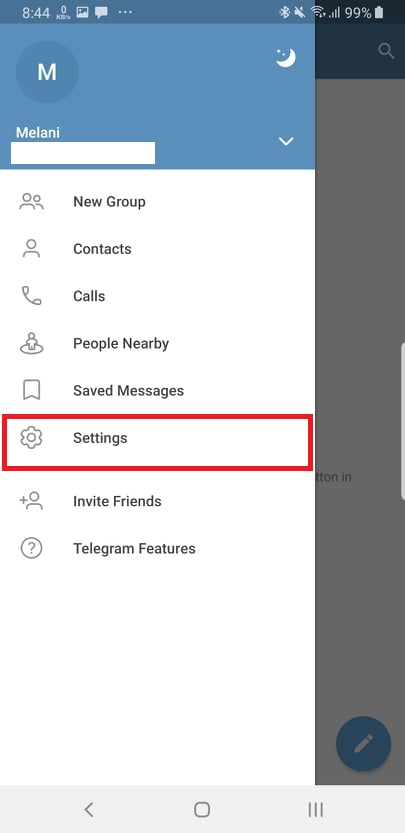 4. Open Chat settings.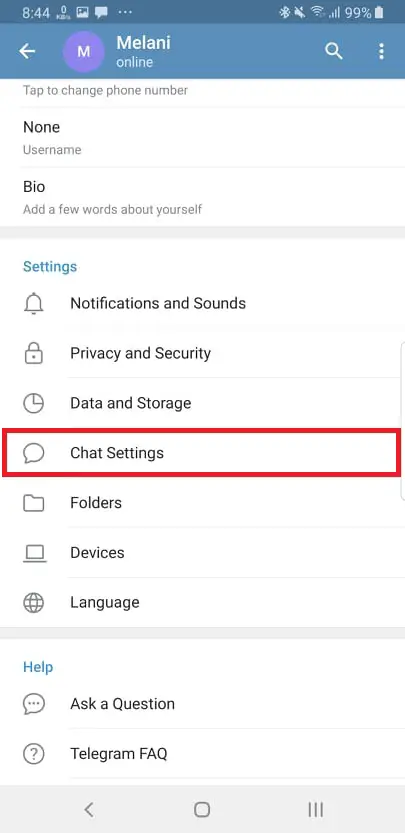 5. Go to Stickers and masks in chat settings.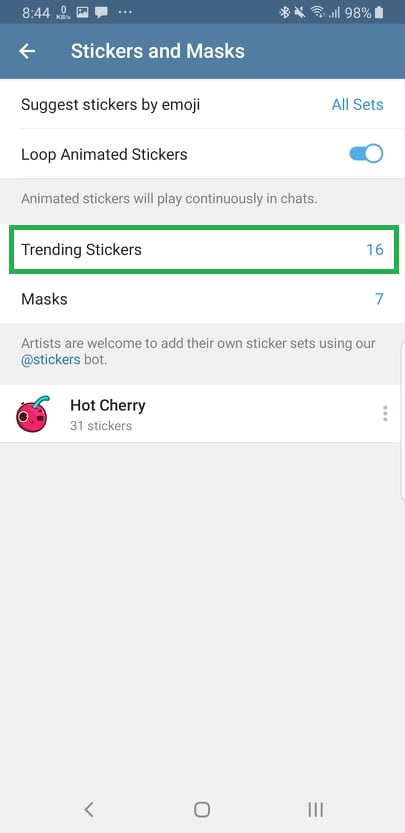 Now a list of available stickers will be shown here. You can install new stickers by clicking the "Trending stickers" tab if you want. Click on the three dots which are shown in Infront of the sticker pack and click on "Copy link".
Now after copying the link of the sticker pack, we will download it using a sticker download Bot.
1. Go to the Telegram App home page.
2. On the top search bar search for "Sticker downloader"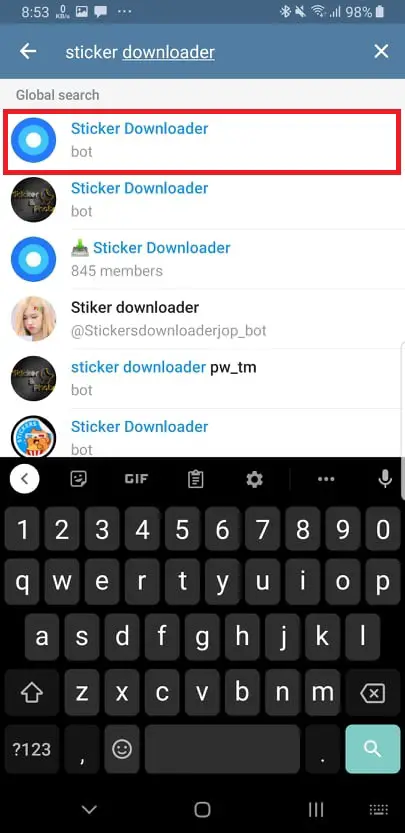 3. Now select the Sticker downloader Bot to open it.
4. Paste the link of the sticker pack in the message box and send it as a message to the bot.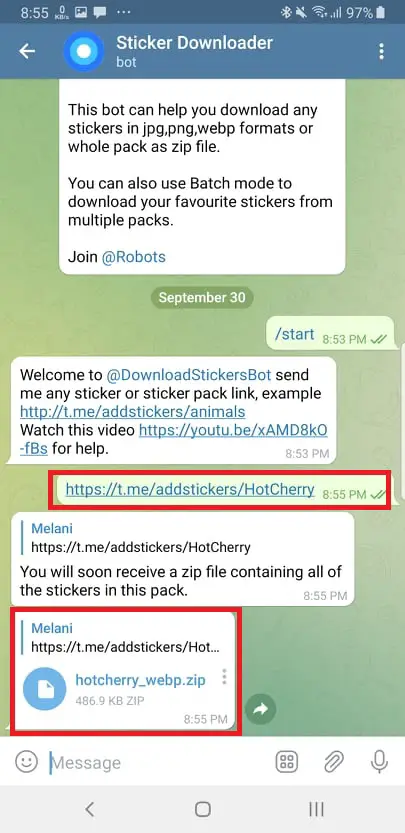 The bot will then proceed with the pack and give the sticker pack to you as a zipped file. Click on this file to download it and save it somewhere where you can get it later.
Now after downloading the zip file go to the download location and extract the zip file. Then you must copy this unzipped sticker folder to the main directory in your phone memory. Otherwise, Whatsapp won't recognize this directory.
After downloading the sticker pack from telegram, we will now use a Stickers app to export these stickers to WhatsApp. Many stickers apps are dedicated to WhatsApp available to download. Go to play store (apps store for iPhone users) and search for "WhatsApp stickers" to download one of these apps. To export the sticker pack to WhatsApp using a sticker app do the following,
Open the stickers app
Now you will be able to see the list of stickers available for export, you should see the downloaded stickers.
Click on the stickers pack and click on the add button to add it to WhatsApp.
Now the stickers will be added to WhatsApp and you will be able to use them.
How to get WeChat stickers on Whatsapp
Getting WeChat stickers on Whatsapp also follows a similar method. You can download the sticker pack from WeChat and then export it to WhatsApp using the sticker app. Let's see how to do this.
Open the WeChat app.
Open chat options
Go to sticker gallery.
Click on the download button in the sticker pack which you want to download.
Now the stickers will be saved in your phone storage. You can open the sticker app and export them to Whatsapp.
How to get Snapchat stickers on Whatsapp
The specialty in Snapchat is the bitmojis which they have introduced. Here you can create your avatar and then create a range of stickers using that avatar. This is similar to having a cartoon character of yourself.
Let's see how to create bit emojis first.
Open Snapchat.
On the top left corner, you can see your avatar click on it.
Now your profile will be opened, in the bitmoji section, you can create new bitmojis or edit the existing bitmojis.
Now we need to install an additional app to get these stickers to WhatsApp. The app is called Bitmoji and it is available for both Android and Apple. Go to the apps store and search for "Bitmoji" to get the app. Then install the app on your phone. Now follow the steps given below.
Open the Bitmoji app
Now click on Log in with Snapchat.
Now you will be asked to log in using Snapchat and allow to log in with Snapchat.
On the button click on the "Keyboard" tab
Click on "Turn on Keyboard"
Now you will be directed to phone settings, click on "bitmoji keyboard" to turn it on.
Now again in the Bitmoji app click on "Switch keyboard".
Again you will be directed to phone settings and select "bitmoji keyboard" as the default keyboard.
Video guide
Now you can send bitmojis using the keyboard on Whatsapp. But keep in mind that these are not WhatsApp stickers, the bitmojis will be sent as a Gif to the recipient when you send them via WhatsApp. If you want to create an actual WhatsApp sticker using a bitmoji sticker, you can follow the steps below.
Open bitmoji app
Click on the sticker you want to turn into a WhatsApp sticker.
Save the Sticker as an image.
Open the sticker using the Sticker maker app.
Create the sticker and export it to WhatsApp.
Also Read: How to Change WhatsApp Ringtone [Android & iPhone]