How to add AirPods to the Find My iPhone app is now a hot topic. Why? Because of their compact, portable design, Apple AirPods are easy to lose. It is for this reason that Apple developed the Find My AirPods feature. In a matter of minutes, you'll be able to track down your misplaced AirPods. In most cases, employing secure tracking software to locate your Apple products is the best option. However, unlike other Apple gadgets, Airpods are not directly associated with your Apple ID.
In this post, you'll learn how to connect your Find My iPhone and Airpods together, as well as how to track your gadgets.
How to Make Your iPhone's "Find My" App Work
You must first activate the Find My feature on your iPhone before using it to locate your AirPods. Open Settings and tap your name to see whether the app is enabled.
When you're finished, hit "Find My" and make sure it's "On." If it reads "Off," move the slider next to "Find My iPhone" to the right until it says "On" again.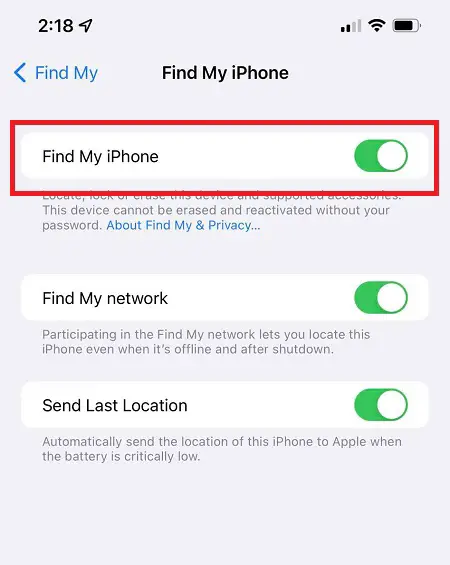 If you are using iOS 13 or above, this feature should be activated by default. This function is not available if your iPhone is not running iOS 13 or later.
Once you've done that, the next time you connect your AirPods with your iPhone, they'll be instantly added to the Find My app. It would not be possible to utilize Find My to locate your AirPods if the feature was turned off before they went misplaced. Finding your lost AirPods is impossible without the help of the Find My app.
How to Setup Your AirPods to Work with the Find My App on the iPhone
If you don't initially connect your Airpods to a device connected to your iCloud account, the Find My iPhone functionality will not work properly. You'll need to rely on a separate device for setup since the Airpods will not be immediately connected to iCloud as other Apple devices are.
This may be accomplished via the use of a Mac, iPad, or iPhone. Take note that you may use your Airpods with Windows and Android operating systems. But Find My iPhone will not find them unless they are connected to a Mac or an iPhone.
The good news is that all you have to do is connect your Airpods with your Apple device. The earbuds will automatically link with Find My iPhone, and you will not have to do anything else.
Here's how to pair your AirPods with your iPhone:
Open the Airpod case's lid. During the setup procedure, leave both Airpods in the case. And this is because they will not pair if one is missing.
Select Bluetooth options from your device's settings menu. Users using iOS devices need to go to Settings > Bluetooth and ensure that the switch is turned on.
Now, press and hold the setup button on the rear of your Airpods case until a light within the case starts to flicker, then release the button.
To connect your Airpods to your device, go to the Bluetooth settings on your device and choose their name.
The two should be able to work together without any problems.
How Do I Use "Find My" to Locate My Misplaced AirPods?
Here's how to track down your misplaced AirPods using your iPhone or any iOS or iPadOS device that has the Find My Enabled functionality enabled.
As previously stated, the "Find My" feature on your iOS iPhone must be active before you may recover your AirPods. Once you've misplaced your gadget, there's no way to switch it back on.
Open the Find My app, which is pre-installed on your iPhone.
Select devices from the drop-down menu.
Select your AirPods from the list of devices after scrolling through it.
You'll be able to see your AirPods mapped on a map, either in their present location or in the place where they were last seen. To acquire driving instructions to their location using Apple Maps, choose Directions from the menu bar. If the lost AirPods cannot be located, the message "No Location Found" will appear.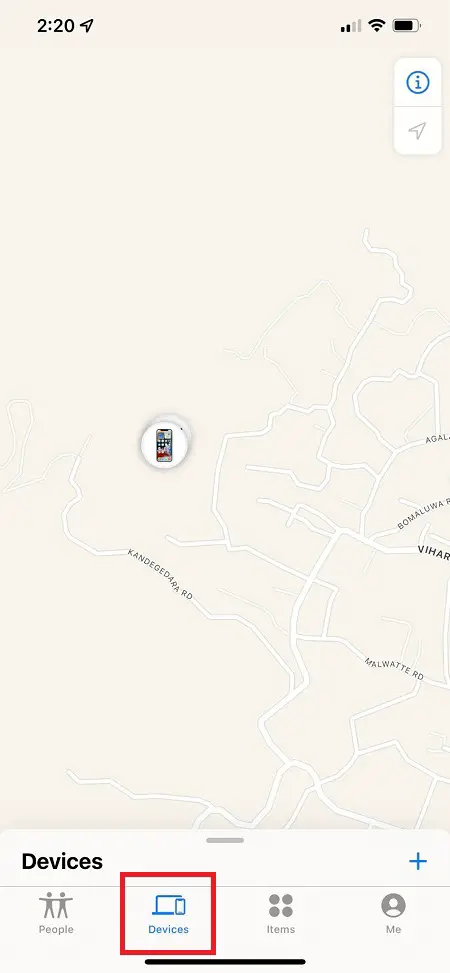 The map will only display one of your AirPods at a time if they aren't all in the same spot. Put the AirPod back in the case after finding it on the map. Refresh the map, and the second AirPod will appear on the map, assisting you in your search for the other one.
Is it possible to find your AirPods even when they are not connected?
What should you do if your AirPods are out of range, low on charge, or offline? You may encounter difficulties if "Find My iPhone" cannot find them in this situation. You can see that the last place and time that the AirPods were online might be useful. In an offline state, the "Play a Sound" option is not available to you. It's possible to look at the place where they were last online. If they come back online, you'll get a message.
There are several countries where Apple products are available, but not all offer the "Find My" function. You may be unable to use it if it is prohibited by local legislation or if there are technological constraints.
Wrapping Up
Separation Alerts are a new Find My function for the AirPods that Apple has revealed in addition to the previous Find My feature. When you forget where you put your AirPods, the Find My app will send you an alert, hopefully saving you from having to embark on a treasure expedition to look for them.
Find My is now compatible with AirPods, and it's just one of the many new features included in iOS 15. In addition, you now have the option of initiating a FaceTime chat with someone who is using an Android smartphone, as well as linking your driver's license to Apple Wallet.
Also Read: How to Connect Two AirPods to One iPhone