Android phones come into the market with high-end features in many brands. No matter which one you have, remember those are fragile. You should handle it with care to give it more life. By that time many devices had hardware and software failures. Those can make your device not work properly. Among those, a broken power button is one of the main issues. It may not happen to you yet. But can be occurred at any time accidentally. Follow this step-by-step guideline to overcome the broken power button issue on your Android.
Understand your issue
First, you should confirm what happened to your power button. Following are the issues that can be reasons for a broken power button.
Damage/broken power button (physically)

Missing the power button

The power button not working/embedded in (can't press it)
These can be the issues with your power button, maybe only one or more. Therefore here you have the solutions for them commonly.
Put your Android phone plug into the charger.
Most of the phones can be turned on for a few minutes after the battery is fully drained. But after some time, you may not be able to turn it on without a charger. Let it charge for a while, and try again to turn it on with the power button. If the phone is turned on, thankfully, you are in the safe zone!
Try to use the broken power button.
It doesn't matter that you are with a broken power button. Keep trying to use it to make sure the power button is broken or not. Try to simulate it. Use a hairpin, toothpick-like object if the power button cap has fallen. If it is embedded in, try to give a gentle force to check whether the screen can turn on.
This can make your phone turn on. If not, you can try for the correct combination of other keys in your android phone. This can be changed according to your model. 
How to Turn on Samsung phone without the power button
Usually, Samsung refers to its Boot loader as "Download mode". It looks a bit different from the Boot loader. 
Connect your Samsung phone to the PC via the USB cable

Press and hold the volume down button and home button/ Bixby button for a few seconds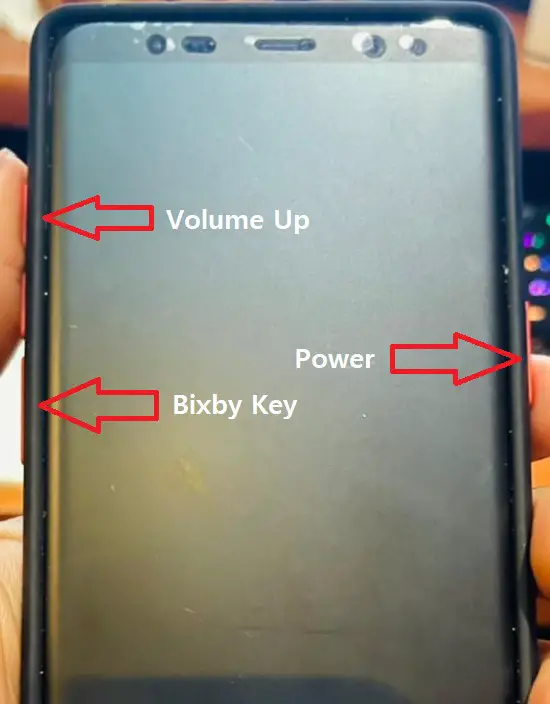 Your phone will restart and display the Samsung logo
How to Turn on Huawei phone without the power button
Follow the steps below and hold the buttons mentioned for at least 20-30 seconds or a few minutes.
Hold the reset button in the clamped position for a few seconds. If the device is not turned on,

Now, you can press the 

Power button

 and the 

volume up button

 together to turn on the boot menu.

The boot menu will appear

Select 

reboot and restore the device

.
Use other hard keys to turn on your phone (use the boot menu)
The boot menu or recovery mode can be used to restart your phone. By selecting the right key combination, you can get into the boot menu. Most of the phones still have some hard keys other than the power button. The correct combination of your hard keys will turn on your Android phone without a power button. Some Android phones still have the home button. But the latest ones will not have it anymore. Do the following step by step. (Common for all models)
"Volume buttons + Home button"
Make sure that your phone has charged enough.

If there is a home button press, 

" Volume buttons + Home Button"

 

Hold down both the volume up and volume down keys.

Now connect your Android phone to your PC via USB cable.

While holding down the 

Volume Buttons

 with the phone connected to the PC, hold down the 

Home Button. 

Wait for a few minutes. 

Once there is a menu appears, release all buttons.

You can use the 

volume buttons

 to go through the options and select the 

restart

 or 

turn on

.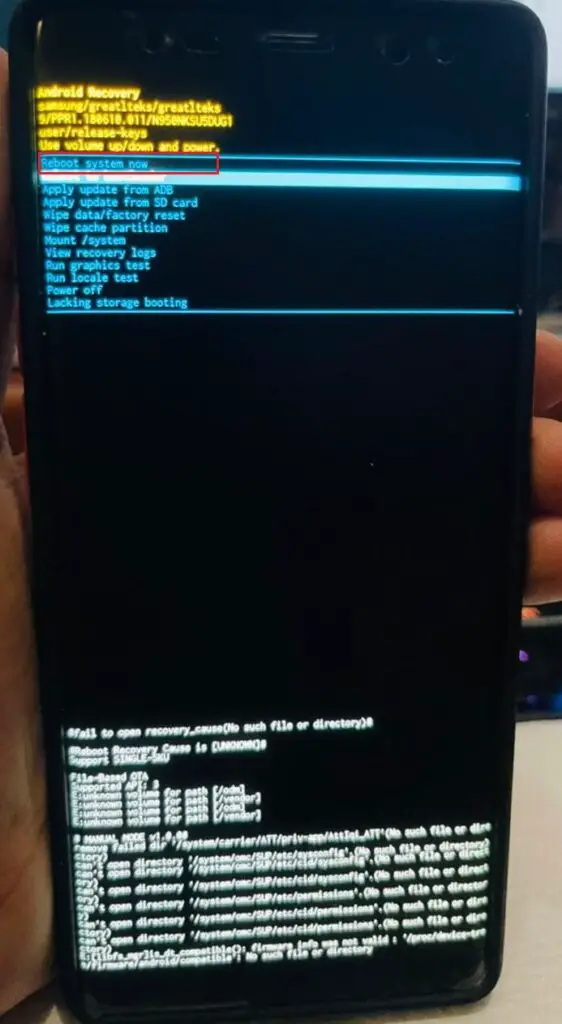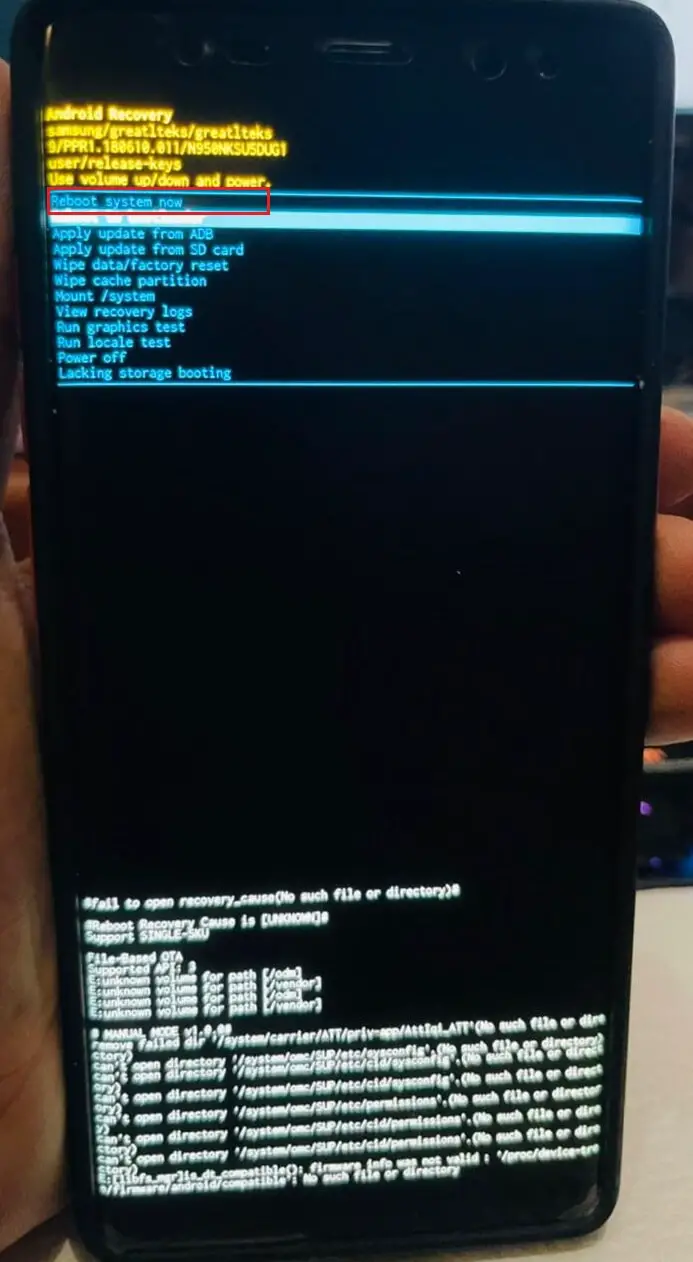 "Volume buttons"
In case your phone doesn't have a home button try with volume buttons.
Make sure your phone has charged enough.

Hold down the volume down key for a while and connect your Android phone to the PC via a USB cable.

Keep the 

Volume button

 held down until the boot menu appears.

Select "

Start

" on the menu using the Volume buttons. 

Your phone will power on.
Restart your Android phone with ADB
If none of the above works, you can still turn on your device by Android Debug Bridge (ADB). 
You should follow a few steps to check that your phone has an active USB Debugging feature.
First, you should download Android Studio and SDK tools from the 

official developer website.

 And install them on your PC.

Then visit the directory of the installed ADB. 

Open the command prompt and navigate the respective location of your directory.

Connect your Android phone to your computer now, using a USB cable. Here we are going to restart it by giving the related ADB commands like a programmer.

Type the command "

adb devices

" in the command prompt. There will be displaying your device's ID and name. (If you don't get a device, it means that your device drivers are not installed. Maybe its USB debugging feature has not been enabled yet.)

Make sure to note down your 

device ID

 for later.

Then type as "

adb-s <device ID> reboot

" (device ID is the one you noted before)

You can also use the "

adb reboot

" command for this step.
This will simply allow you to restart your device.
Whenever you realized, that your power button is broken while the screen is on, you can easily find a method to restart. 
Remember to check the battery percentage and put it into the charger immediately. Otherwise, if it is turned off, you will not be able to quickly turn it on.
Use 3rd party apps to replace the power button.
If your power button is broken, there are some apps available to use as on-screen power buttons. From those apps, you can restart your phone easily. In such cases of broken power buttons, it is better to use this kind of app.
Go to Google Play Store and search for power menu apps to find such apps available. There are dozens of apps available for free as well. 
Install one app recommended by many users, and you will be able to restart your Android without a power button.
Scheduled power on and off
You can schedule your phone to power on/off at your preferred time in case you need it.  To do this, go to
 Settings > Smart Assistant > Scheduled power on/off.  
Make sure that you remember when your phone will automatically turn off and turn on.
Remap other available hard buttons to a power button.
Nowadays, you can remap your power button to any other physical button, such as home or volume buttons. You have to search for the Play Store to download a 3rd party app for it. Or else you do as following programming commands to do this easily. To remap the hard buttons, here you have the steps.
Get your phone into "

recovery mode

"

Enter the command "

fastboot continue

" in the ADB interface

Let your Android boot

To pull the key layout settings, enter the command 
"adb pull/system/usr/keylaout/Generic.kl"
In the Generic.kl search as "VOLUME_DOWN" or "VOLUME_UP"

Then replace it with "POWER"

Type following line to push key layout settings
"adb push Generic.kl/system/usr/keylayout/Generic.kl"
Use a smart assistant.
 It doesn't matter that your power button is good yet. But it is better to use a smart assistant to protect your power key. These assisting apps can be downloaded from the Google Play Store. Also, some phones have it as inbuilt. 
Use a fingerprint scanner to unlock your phone.
The newest Android phones usually come with fingerprint scanners. To unlock your phone, you can use the fingerprint too. It will give your power button a rest.
Keep your phone clean and safe.
Because of health issues nowadays, many have used to clean their phones using sanitisers. This is good for health. But not a good thing if you keep pouring the liquids, which gives a lot of moisture. Make sure that the cleaners/ sanitizers are vaporizing immediately. Do not use water as a cleaner. 

Also, clean the button areas too. If you put mobile phones in pockets, there can be dust and threads in those ports and buttons. Clean them regularly. Do not try to do cleaning with sharp devices so it can break the power button too.

Remember to keep a copy of your important documents in your drives, or on a PC, or on any other device. It will help you not to bother about the things on your phone.
Now you know how to overcome the broken power button issue on Android. Hope that finally, you got your issue solved.