While it's unlikely that you've ever given much thought to Samsung phone model numbers, it never costs anything to be familiar with the one that corresponds to your device. When looking for Samsung phone support, knowing how to identify a Samsung phone model or the specific model number of your Samsung phone may be really helpful. Additionally, it is beneficial for tracking firmware upgrades issued to your phone.
The information provided here is particularly valuable for individuals unfamiliar with the brand. They should surely know how to identify whatever Samsung Galaxy phone they hold in their hands. There are a variety of approaches that may be used to accomplish this. Fortunately, the method is rather straightforward.
How to Know the Model of Your Samsung Mobile Phone
It is pretty straightforward to determine the model of your Samsung smartphone. Whenever you contact Samsung for support, they will make certain that this is the situation if you must provide this information to them. Let's get to the methods now.
Method 1: Check the back of a Samsung mobile phone to see its model
When you flip any Samsung phone over, you will see at least two little lines of information at the bottom. It should state something like this for newer devices, such as Samsung's Galaxy Note10+, in the information: SM-N975F/DS IMEI:356980/102304051/8.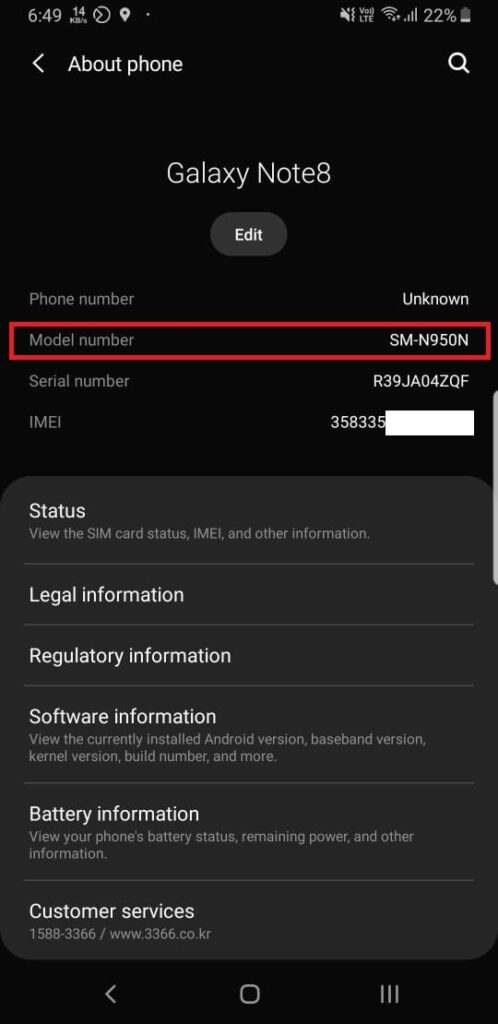 You should remember that the Samsung model number always begins with "SM" if you are unfamiliar with the brand. Therefore, the model number should be "SM-N975F" in the previous example. DS stands for "global version." And this implies that any particular carrier does not sell it.
There will be other Galaxy Note10+ models sold by network operators that run carrier-specific software. They will have a slightly different model number and an extra identifier. Example: An AT&T Galaxy Note10+ will have the model number SM-N970UZWAATT. On the other hand, a Verizon smartphone should have the model number SM-N976VZWAVZW, and so on.
Method 2: Bluetooth Configuration
To find out what phone model you have, if your phone has Bluetooth connectivity, go to the device's Bluetooth settings and look for the model number. Every Bluetooth device requires a name to be paired with other devices through the Bluetooth connection. When this happens, your phone's model number is often used as the default name. To find out which Samsung phone you have, take the name listed and put it together with the word "Samsung" into a search engine.
Method 3: Finding Your Model Number by Using the Settings Menu
Go to the Settings menu. The Settings app's icon is a white gear on a blue or gray backdrop.
Click "About Phone" from the drop-down menu. Several pieces of information about your phone will be shown on this page. And these include its serial number, software and battery information (if applicable), and, most crucially, its model number. You can use this to find its model.
Locate the "Model Number" section. SM is the first letter of your phone's model number, which can be found to the right of this section.
Look for Samsung on the internet (model number). When you do this, the Samsung user manual for your phone will appear, with your phone model indicated in the title.
Method 4: Run a check on your phone dialer using the code "*#1234#."
Open the dialer on your Samsung phone and enter "*#1234#" into it.
The dialer menu is no longer visible and has been replaced with a dark screen displaying firmware information.
Looking at the CSC section, you will see that the first five characters represent your phone model numbers. The area codes are represented by the three characters that appear after the model numbers.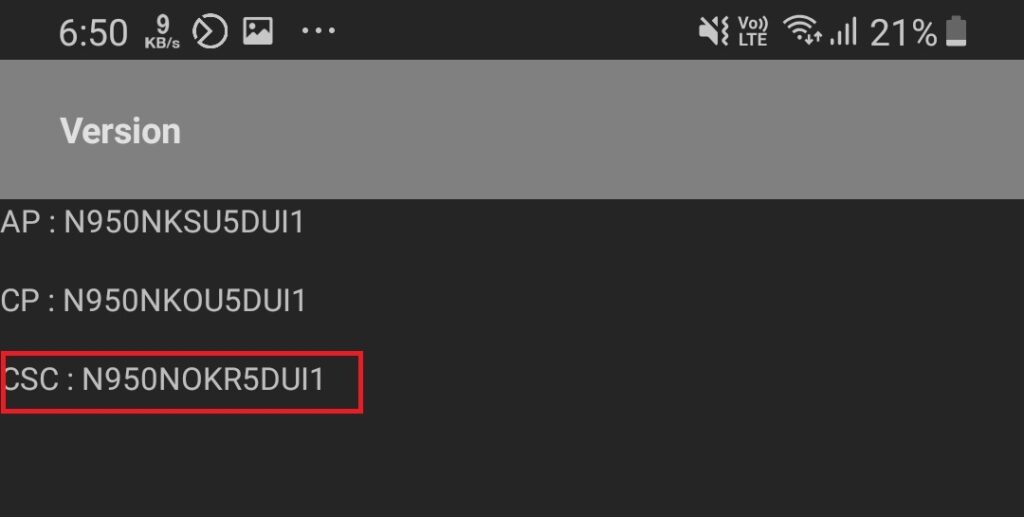 Method 5: Inspect the phone and the packaging
The phone or its model number should be mentioned somewhere in the package or on the phone itself, even if it looks like the logical place to begin. Also useful is the box itself, with most models containing the model name and number on a little white label on the outside.
Try Googling whatever numbers or words you can find if nothing stands out as the potential name. In some older phones, this similar sticker may also be seen inside the battery case, normally where the battery is located (and even behind a removable battery).
Wrapping Up 
Identifying your phone's make and model is important. In addition to buying a new battery, diagnosing particular difficulties, or just determining how old your phone is, you will need to know the model number of your device. Fortunately, the methods for determining the model of your Samsung phone have been simplified due to the information provided in this article. You are free to choose any appropriate and convenient approach for your purposes.