One of the worst drawbacks of iPhones is the storage. iPhones do not support SD cards so when you buy an iPhone, there is no way to extend the storage of the phone. You will have to stick with the default storage of the phone. Because of this reason you need to clean the storage of iPhones now and then. In this article, we hope to discuss How to delete app data on iPhone.
Storage in iPhone
As mentioned before iPhone has only built-in storage which makes it run out of space very quickly. The latest iPhone modes have either 128 GB or 256 GB storage. Older iPhones do not have this much space and can have 64GB, 32GB, or even lesser space. Even If the iPhone says it has 256GB of memory we cannot use the full 256GB to store the things we need. Some of the storage space is dedicated to OS and system. So What we get to use is more or less than 250GB.
When storage is concerned most people think that pictures and videos take more space on iPhone. This could be true for some users but in most cases, apps take the most storage space in your iPhone. Now, most of the apps are getting larger and larger day by day and the apps such as Facebook or Instagram could exceed 1GB in size.  To check how your iPhone storage is divided, follow the steps below.
Go to Settings > General
Then go to iPhone Storage.
Now you can see a bar that shows the details of the storage in your iPhone. In this bar, you can see how much storage is used and how much is free.
Below the bar, you can see how your storage is used by different kinds of data.
Below the storage bar, you can see the list of apps and you can check how much storage is taken by each app.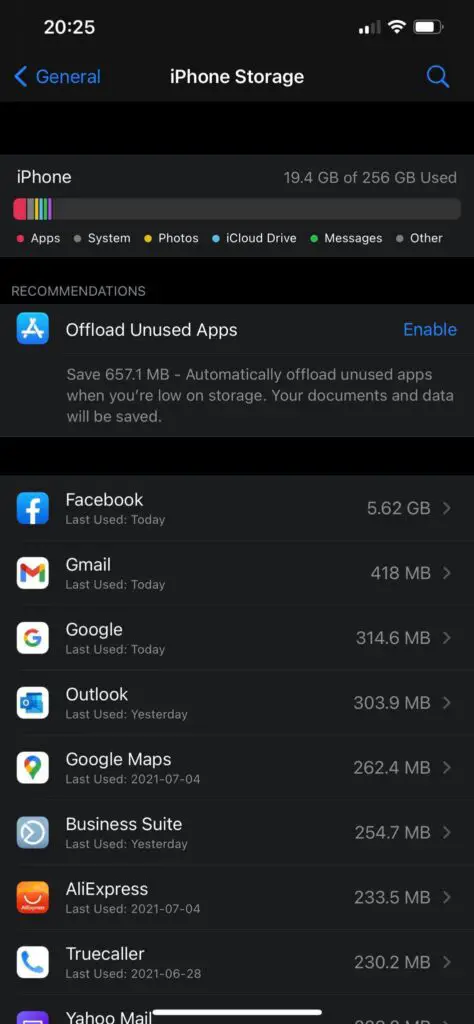 App data in iPhone
Now if you check the app list after following the above steps, you will find that many apps use more storage than you think. This is because apps often get updated and store user data. Mobile apps have different kinds of data which they store to function properly. When we install an app from the App Store, it could be a couple of megabytes. But with time, apps accumulate data and uses more space. There are two main kinds of data Apps accumulate. The first one is the user data, these data include data that are created by the user. This can include saved photos, videos, audio clips, and documents that are saved by the user in the app. The other type of data is the cache. The cache is used to load the app quickly. Both kinds of these data are known as "App data". To see the app data,
Click on the app which is shown in the list in the Storage menu.
Now you can see the two tabs, App size and documents, and Data.
Documents and data show the app data on that app.
Now in some apps, documents and data are even more than the app size.
How to delete app data on iPhone from settings.
As in Android, there is no way to delete just the app data in iPhone. The only solution is to delete the app and reinstall it. This may sound like a stupid idea but it is the only way to delete app data on iOS. Follow the steps below to delete the app from the iOS device.
1. Open Settings
2. Go to General Tab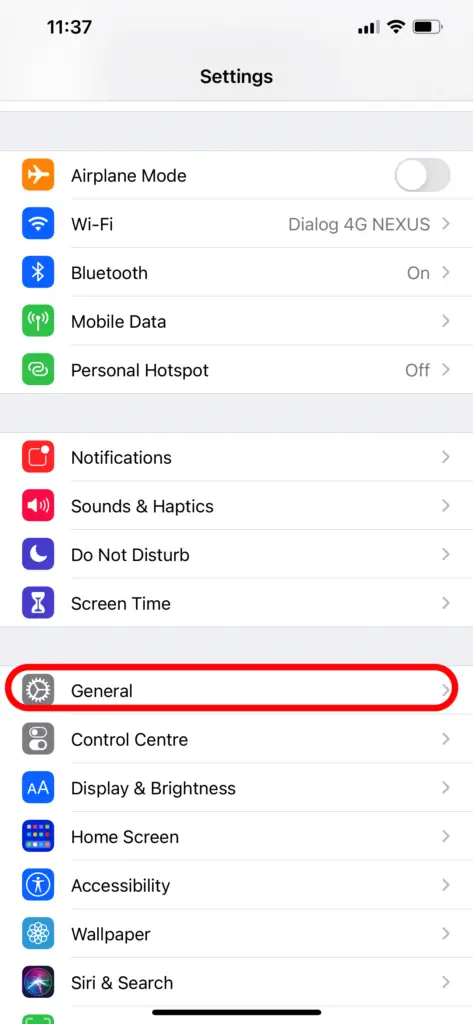 3. Go to iPhone Storage Tab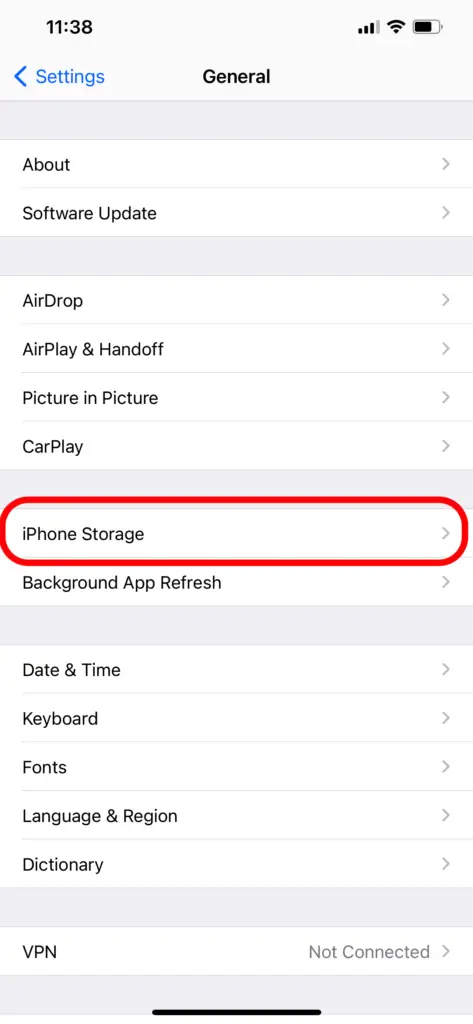 4. From the list of apps, select the app you want to delete.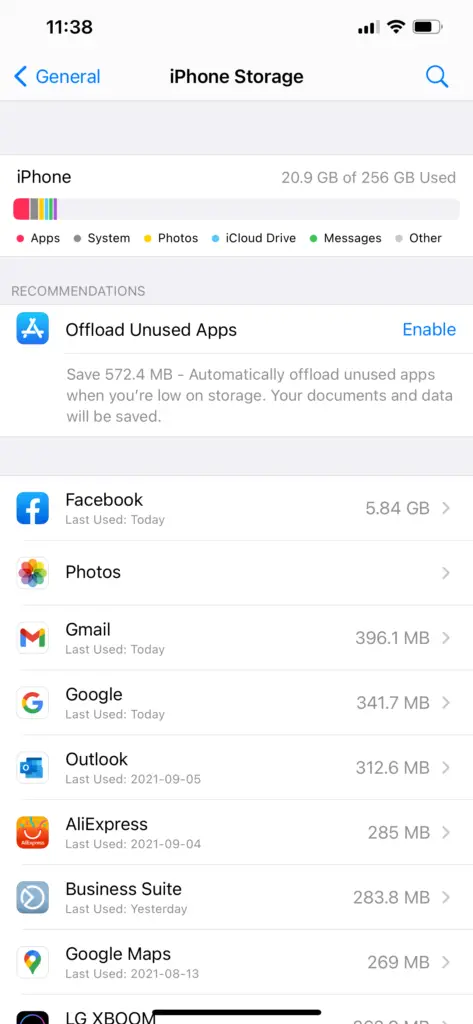 5. Scroll down and click on "Delete App" to delete the app.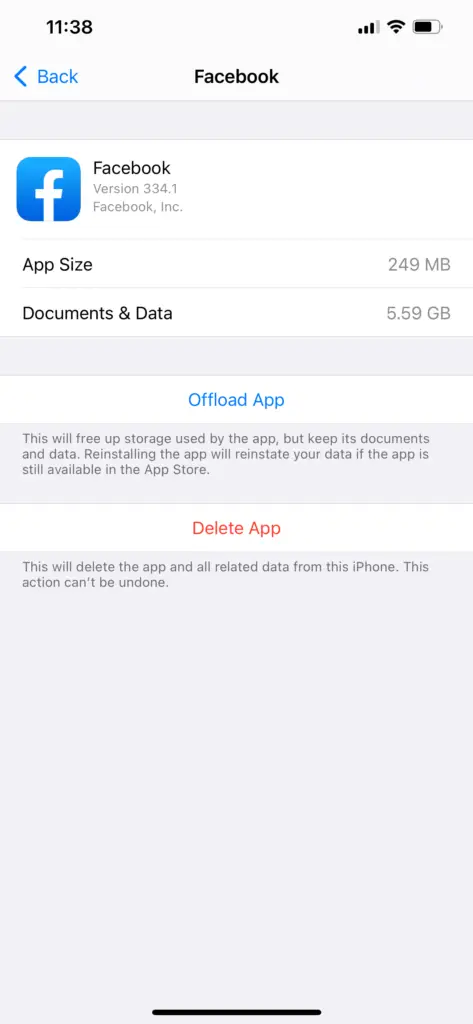 After deleting the app, all the app data and the data which was associated with it will be removed from your device. So, before you delete an app, please check if there is something you need to back up.
Now if you want a fresh start, you can install the app again from the apps store. If the data is backed up in iCloud you can use previous app data with the new app installation without trouble.
How to delete app data on iPhone using an app
There are several cleaner apps for iPhones available in the apps store. You can just simply search "cleaner apps" and you will get a bunch of apps to clean out your iPhone space. These apps will scan your phone storage and delete the unwanted data from your device. This includes app cache data too. But these apps have limited capabilities and will not be effective 100% but you can try some of these apps out.
Boost Cleaner: cleanup and monitoring
Clean Doctor: scans everything and has a set of utilities
CCleaner:
Smart Cleaner: cleans up both your address book and photo library
Gemini Photos: quickly cleans up your photo library
Cleanfox: helps cut down on spam
Cinder: quickly deletes contacts
Cleaner Pro: helps you clean up your contact list
These apps can help you delete some of the app data and it would be helpful to you when you try to save space.
How to clear app data on iPhone without deleting the app 2021
How to delete app data on safari
Safari is the web browser installed on iPhone. Now if you browse the web from safari, it accumulates a ton of data In various ways. Some of this data is saved as web history and other data as website data. Now you can clear this data from safari and get some storage. Keep in mind that this will reset all the website settings and user credentials that you have saved on some websites. Here is how to do it.
Open Settings.
Go to "passwords and accounts"
Tap Safari
Scroll down and click on 'clear history and website data
Click on confirm.
The safari data will be deleted and you will be able to see how much space you have saved.
Also Read: How to Delete Google Search History on an iPhone & iPad