We get more and more spam calls day by day. Many companies think that it would be a good idea to give a call and, to promote their latest product. But it gets annoying most of the time. So we are about to discuss how to block spam calls on your iPhone.
How to block spam calls on your iPhone by selecting contacts
If you get spam calls always from a certain number or a couple of numbers, this might be the best option for you. This might be the best way to block out anyone who is annoying you at any time. So this is how to do it.
1. Open the phone app.
2. Now you can open any tab favorites, Recent or Voicemail.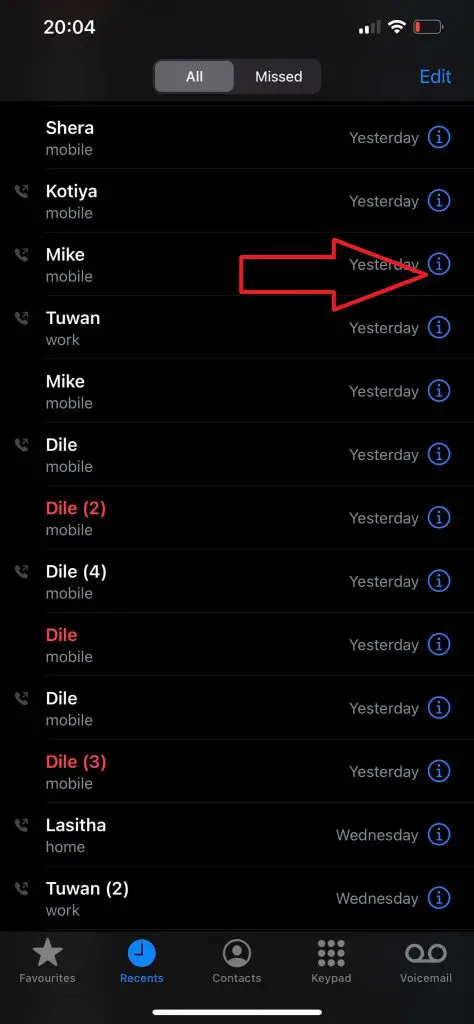 3. Find the number you want to block from the list
4. Tap on the small 'I' icon on the right side to open the contact options.
5. In options, scroll down to the bottom and then click on 'block this contact'.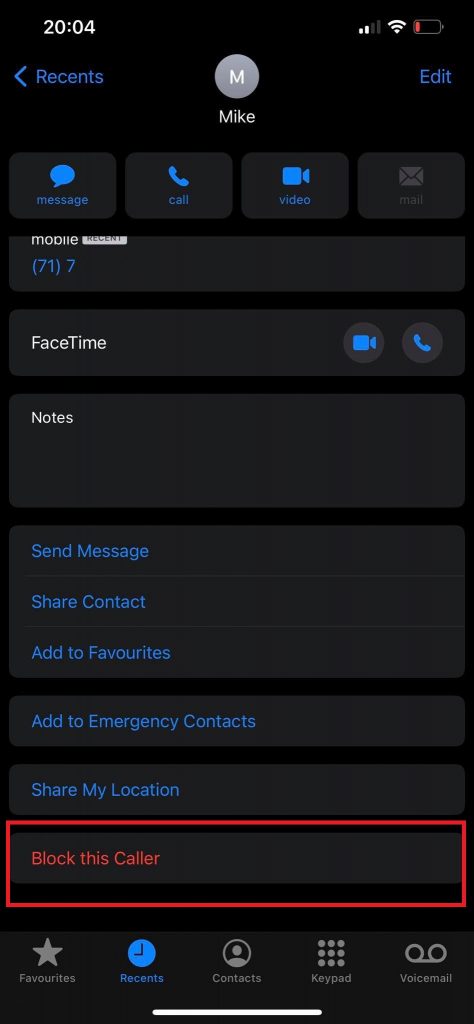 You can do the same with any contact in your Contacts app too.
If you mistakenly block a contact that you do not want to block, follow the steps below to unblock.
Go to Settings. Then click on Phone settings. You will see the blocked contacts option. You can remove the contacts you don't want to block from this list to unblock them.
How to block spam calls on your iPhone by Silence Unknown callers option.
Silence an Unknown caller is a special option provides with iOS 13 and later. This will block calls from all unknown numbers. iPhone detects a number as an unknown number if,
You have not saved that number in your contact list.
You have never texted that number.
If that number is not in your emails.
So most of the time the blocked calls are completely strange callers. But if you are a person that gets calls from different numbers all the time, such as a business person this option might be a little risky for you. If you wish to turn this option on, make sure you save all the important contacts in your contact list first.
Follow the steps to enable Silence Unknown callers option.
Open settings.
Open "phone" settings.
Scroll down to find the "silence unknown callers" option.
Turn on the option.
More about Silence unknown callers option
By turning on silence unknown callers, you do not completely block the calls. When a call comes from an unknown caller what happens is that the call is silenced first then forwarded to voicemail, then the number you got the calls from will appear in your calls list. So, if accidentally an important call comes from an unknown number it will not be completely missed.
Another feature is if you place an emergency call, blocking unknown calls will automatically disable for 24 hours so you could be reached. This feature is really important and smart and shows how user-friendly iPhone is.
How to block spam calls on your iPhone using apps
If the previous two methods do not suit you, you can use an app from the app store to detect and block spam calls. If you are using an app to do this, you must allow these apps to manage your calls. You can even use a couple of apps to do this. In most apps when you first use it, you are guided automatically to allow the app to manage calls. However, we will give you the steps to do it manually too.
First, download the app you need. There are hundreds of apps with different features. Make sure you choose the one that suits your needs.
Go to settings -> Phone.
Go to 'Call blocking and identification'
Now you see the app (or apps if you have more than one app installed) which can manage your calls. Turn the app on or off by switch next to it.
If you have several apps, you have to order them to give priority. To do that, click on edit and drag them up and down to order them. The app on the top will get the highest priority when you are receiving a call.
Block spam calls on your iPhone using Truecaller
TrueCaller is a very popular and trusted app by many users for call management. It is available for both Android and iOS. TrueCaller has a large database full of numbers that it has collected from the users. It also can manage calls and texts which is pretty neat.
Truecaller features
1. Caller ID
Truecaller has a large database of numbers that they have collected from all the truecaller users. So if a truecaller user saves a number, it is also sent to truecaller database with that name. So when you receive a call, truecaller will search through the database and if the number is already inside the database it will show the contact name immediately. This is helpful when you are getting calls from unknown numbers.
2. Spam alert
If you get a spam call, you can flag it as a spam number in truecaller. When a number is flagged by many users like this, the number will be added to the spam number list. So when you are getting a call from a spam number, truecaller will alert you that this is a spam number. This feature helps you to identify scammers mostly.
3. Create a profile
You can create a profile in truecaller with your name and picture. You also can add some details by tags. This is useful when you are calling someone for the first time. If they are a truecaller user they can identify your number and respond to it.
4. Call blocking
As usual, the call blocking feature is available in truecaller. You can select certain numbers and block or block all the numbers which are in the spam database.
Truecaller also supports text messaging and lots of other things. We recommend you give it a try by downloading it from the apps store.
Some tips to avoid spam calls
Usually, we get spam calls when our number is exposed in unnecessary ways. So, what you can do is not expose your number. Here are some tips to do it.
Give the number only to the people you know and trust.
Do not write down your number in any promotional coupon, website, or survey.
Do not post your number on social media.
If you are doing a business, keep a business number and a personal number separately.
If you are asked to write down your number when you are buying a product or service, write it down if it is necessary.
So these are the ways you can block spam calls on your iPhone. Hope this article helped you enough to avoid spam calls.