Creating a website and getting an online presence is one thing but maintaining a website takes some expertise, cybersecurity knowledge, and constant updating.
In this fast-paced world, websites only have 50 milliseconds to impart an excellent first impression on their target audience. Therefore, website maintenance is of utmost value. Only a fully-functional website can load within a couple of seconds and keep the user's attention intact.
As a website owner, your priority should be to keep your website running 24×7. And to do that, the best thing to do is follow these eight tips given below:
1. Revamp and upgrade your blogs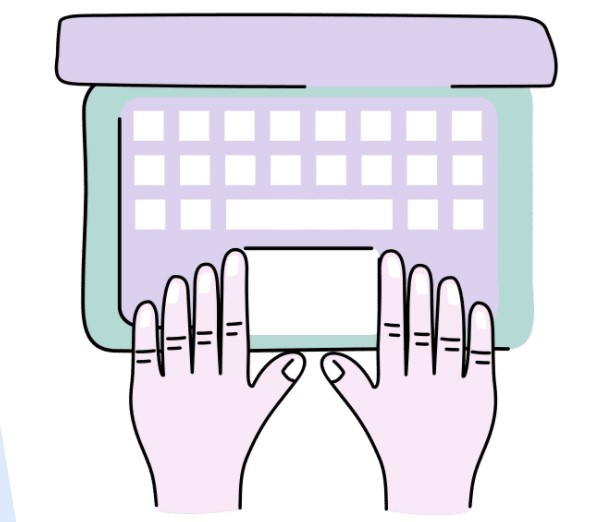 Though content is the king, it gets old and less valuable with time. To remedy that, you need to create a system for their regular updating.
Ask your blog manager to research new topics and upgrade your existing blogs so that users can find some freshly brewed content for consumption.
Websites harboring outdated content experience more bounce rates than those that keep upgrading their content.
Too much bounce rate will not only hurt your userbase but also reduce your search rankings on Google.
Thus, it would help if you took time out to cater to your blog section once in a while.
2. Browser compatibility 
People often use Internet Explorer, Safari, Opera, Google Chrome and Firefox, etc. Unfortunately, all these browsers have different rules that some websites fail to comply with, resulting in their incompatibility.
Therefore, you must always check all the browser systems by running your website over them.
The last thing you want is your customer base trying to reach your website through one of these browsers, and an error has been showing to them.
So, ask your developers to monitor your website's performance with all the browsers regularly.
3. SSL certificates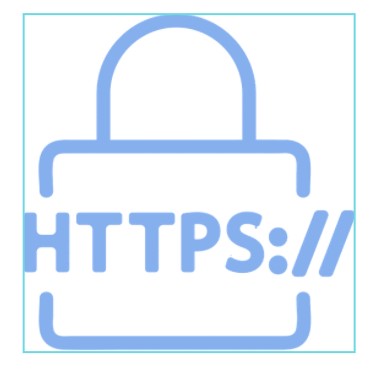 Checking with your security systems is equally essential as checking with your browser. SSL or Secure Socket Layer certificate protects your website from outside intervention.
It encrypts your data transfer and creates a secure tunnel to exchange sensitive information between your website and your customers.
However, the question is, why should we check our SSL certificate regularly for website maintenance?
Well, SSL is more than just a certificate that keeps your data secure from hackers. SSL has specific other roles to play as well.
An SSL holds immense value for search engines like Google. Without it, you cannot rank on the top of SERP.
The Payment Card Industry also holds SSL as a primary criterion for a website to facilitate online transactions. In other words, businesses cannot accept payments online without an installed SSL.
Therefore, if your SSL is inactive for any reason, it should be given immediate importance. In addition, while auditing your website, you must also monitor SSL functioning.
SSL also helps a business in creating a reputation in the market. For example, it displays a gray padlock that helps people identify the website as an authentic entity.
In case of expired SSL, the browser shows a security warning that compels customers to move away from your site. So, your SSL certificate should be active. Once it is expired, you need to renew the SSL cert. To renew SSL, you can go with any branded cert like Sectigo SSL certificate, GeoTrust QuickSSL Premium, RapidSSL certificate, Comodo SSL cert, etc.
So, cater to your SSL certificate during website maintenance.
4. The loading issues
Experts believe that your website should not take more than 3 seconds to load fully. This is because users' attention span around the world is slowly getting narrow. Therefore, you cannot risk taking more time to load.
You may have unique content on your page, but what is the point of it all when you cannot present it to your users in an optimum manner.
So, to improve your page's load speed, you need to reduce the graphical content on your page. For example, do not add more than two animated links on one page.
5. Get free site audits
Apart from spending a wholesome amount on hiring site auditors for site service, you can also rely on your userbase to tell you where you need improvements.
To do that, you need to turn on the comments section for constant feedback. You need to interact with the users and get their comments.
Allow both positive and negative comments to flourish so that you can analyze what your userbase thinks about you.
Moreover, constant feedback facilitates engagement which is necessary for more people to see your website.
Google's algorithm considers engagement an essential factor while ranking; therefore, the more engagement you have, the better rankings you get.
6. Make your site search engine-friendly
A website can only be genuinely well-maintained when it is in the good books of search engines like Google.
But, what do we mean by a search engine-friendly website?
Well, a website with a) content optimized for schema markups b) has optimized image alt tags c) fills in appropriate meta descriptions, and d) adds relevant keywords in content pieces.
All these things make life easier for users by helping them display everything swiftly, allowing them to take instant actions.
7. Use website analytics
There are plenty of website analytics tools that help owners analyze where their visitors are coming from and where they are clicking.
This helps website owners to identify the critical areas in the website and integrate relevant Call-to-Action buttons wherever necessary. Thus, helping improve the website's conversion rate.
You can use Google analytics to start with. It is free and gives you almost accurate information. Moreover, it is directly integrated with Google Chrome. Therefore, it is a great tool to help know your userbase and maintain your website accordingly.
8. Avoid downtime
There can be multiple reasons behind a website's downtime. But, in most cases, it happens due to a poor host.
A hosting provider is responsible for giving you a firm platform to host your website on the server and interact with your target audience.
However, if the hosting provider gets compromised, the entire website will shut down, impacting the userbase as a whole.
Zero downtime policy becomes even more important for a SaaS platform that hosts the accounts of hundreds of users who use it almost every day.
So, before choosing your host, assess its services by looking at its reviews and ratings. Also, connect with people who have already bought their services before through social media.
Final Thoughts
Website repairing is a never-ending process. As website owners, we have to watch out for even the minute of disruptions so that we can keep it running smoothly for decades.
Even an hour of downtime can significantly bring your sales down. Therefore, you cannot leave your users wondering whether to trust you or not.
To ensure that your website always stays live, install an SSL certificate, and choose your hosting provider wisely.
Remember, even a single bot can wreak havoc on your website, so do get your site audited every once in a while.